About 6 years ago, in the early days of our relationship, my husband tried to convince me that Macs were superior to PCs. At that stage in life, I'd been using an old HP laptop, lets call her HiPHoppins, that worked about as well as a refurbished vending machine.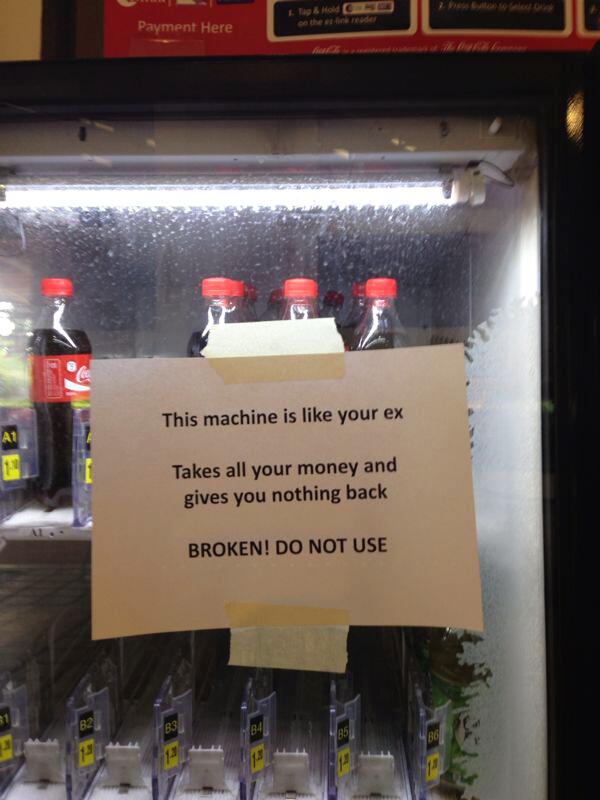 I was in desperate need of an upgrade but had no money. So, despite being a lifelong PC'er, when my husband offered to hook me up with PC's much hotter cousin, I didn't need much convincing. I laid HiPHoppins to rest and even gave my hot, new cousin a name, MacRibbons.
At that point in my life, Macs fell into the 'too expensive for my broke ass' category. I didn't really need a Mac. It's only advantages, as far as I was concerned, were its cool-kid looks, its price tag (free when you sleep with the guy who has a spare), and Scrivener. Prior to inheriting MacRibbons, I'd dreamt about the organizational marvels Scrivener could do for my writing. While there was a Windows version, I was told that the Windows version of Scrivener 'sucked eggs'. (I will not reveal my source.)
Prior to inheriting MacRibbons, I didn't think of myself as a computer pro, per say, but I knew my way around a PC. Every IT person I'd ever worked with had complimented my PC skills and not even in a sexual harassment kind of way. So I had that PC confidence going for me and I was sure it'd translate into Mac Prowess.
I wanted to love MacRibbons. I wanted to understand him the way I understood HiPHoppins but every time anything went wrong, I didn't know how to perform the most basic CPR.
Where's my ctrl+alt+delete? Where's my task manager? Why can't I change the default download location? Where's my developer toolbar in Microsoft Office? Bloody effing hell!

Me, once monthly for the last 6 years.
I should note, my husband learned on a Mac. He'd been indoctrinated in the religion of Mac. He believed they were superior in all ways to Windows. He also knew a command to fix everything I ever broke, corrupted or otherwise 'magically disappeared' over the years. This is how he became my exclusive doctor to MacRibbons and this is how gender inequity crept into our otherwise pro-feminist household.
Even though I knew that he'd be asking me all sorts of silly PC questions if the tables were turned, it was a real blow to my ego to have to turn to Dr. Mac for IT assistance over and over again. In our Mac dominated house, I became the equivalent of my tech-illiterate grandmother. She used to call my Uncle every time the TiVo prompted her to update because she was worried the request to reboot would erase all her daytime soaps.
I mean, there was that one time when I thought something was very wrong with MacRibbons and Dr. Mac discovered I hadn't installed any updates for a year and a half. But how was I supposed to know that Apple automatically gave away new versions of its OS? I thought it was just some random guitar app doing weird, independent, glitchy shit again. And I couldn't uninstall it because I couldn't remember my password. Oy vey. Now I really sound like my grandmother. (May she rest in TiVo peace.)
All of this is to say, I grew more bitter and angry at MacRibbons as the years progressed. MacRibbons took away my ability to delude myself into thinking that I was a computer-savvy tech goddess. My only consolation was Scrivener.
As far as consolation prizes go, Scrivener was awesome. I use/d it all the time. I've written and abandoned entire books on it. If my house was burning down and I could only grab the dog or MacRibbons, there would ensue a 10-second internal dialogue wherein I'd argue that my Scrivener babies don't have legs and so need me more than the dog. I offer this confession so that you'll know that even if I'm morally troubled, I'm still honest. And I can honestly say that I didn't murder MacRibbons.
The Murder Of MacRibbons
So this is where I have to tell you MacRibbons died a dramatic and painful death over the weekend. While I confess that I struck the first blow, I'm not MacRibbons murderer. You remember, I loved Scrivener more than I hated MacRibbons.
No. It was not me. I swear it. The true MacMurderer was this villain: Panda Joe Funny-shorts (real name).
Maybe he heard my internal dialogue about house fires and got concerned. Maybe he was jealous because I spent more time looking at the screen than at his beautiful face. Or maybe, he hated MacRibbons as much as I did. We'll never know, really, but we'll keep hypothesizing for years to come.
Back to the murder. It started like this. I had to take a tinkle (it happens), so I placed MacRibbons on the ottoman as I always do but, in my urgency, I did not carefully check the placement of MacRibbons rump to ensure he couldn't fall off the edge. I kind of tossed him, to be honest. He'd been with me for years. I'd become complacent, reckless even, but not a murderer.
As I exited the room, I heard a slide and crash of the screen against the tile floor. Panda Joe Funny-shorts, sitting 2 feet away, witnessed the entire spectacle. But even though Panda Joe was an eye-witness to this dramatic event that might have inspired his own hateful deed, I was the only one responsible for that initial blow.
I screamed, "No!" and other profanities so loud that Dr. Mac immediately ran to the scene of the crime where we both witnessed MacRibbons, slowly drowning in its own plasma.
At this moment, I had one thought on my mind and it wasn't that my bladder was now at 120% capacity. It was that I needed to save my Scrivener babies from their untimely and eternal deaths.
Dr. Mac was stunned to discover I hadn't been cross-saving my files on the Cloud as though I could remember my iCloud password. He also made an equally unhelpful comment about how I should've be more careful.
I didn't have time for his nonsense. My babies were drowning. I scrambled around the house, hunting down a USB with enough space to save my files. I found one, thank the Mac gods, and returned to MacRibbons side, blindly diving beneath the spillage of MacRibbons perforated artery to locate Finder and raise my folders above the line of LCD devastation which grew a bar every 10 seconds.
I might have started verbalizing my prayers to the Mac gods at this point, begging that the files were properly transferring. I believe I did verbalize this because Dr. Mac started lecturing me about how there were no Mac gods. This, despite the fanatical Mac religion he's a member of. But if that's true, how do you explain this guys asexual reproduction?
Anyway, while I file transferred and tweeted Ashton Kutcher asking him if his transformation into Steve Jobs was his final contribution to Punk'd, Dr. Mac started searching for Mac repair stores in our area and getting quotes to replace MacRibbons screen. He's practical, I'll give him that.
It turns out that because Macs are the BMW's of computers, the parts are way more expensive to replace than they would be if they were PCs. It was going to cost about USD$400 to replace the screen including service fees.
But while that knowledge hurt my wallet, it didn't really matter to me because I had swum through the plasma of Mac screen death and I feared no evil capitalistic defeat. I had saved all my files. I placed MacRibbons on the coffee table in victory and turned him off to prevent the progress of visual devastation. This is when, quite unexpectedly, Panda Joe Funny-shorts murdered MacRibbons.
Having sensed my anxiety levels receding, Dr. Mac decided it was safe to return to the living room to offer consolation rather than his earlier attempts at advice. Smart men learn fast.
But it turned out his reappearance was too exciting for someone in our house. As soon as Dr. Mac sat down, Panda Joe Funny-shorts got excited. So excited to see his adopted father, in fact, that he quickly hopped off the sofa, wagging his tale with full vigor, and slung a glass of water across the coffee table. The water flew out like projectile vomit exploding all over MacRibbons.
So, you see, while I'd given MacRibbons the first knock, it was Panda Joe that delivered the death blow. Maybe he couldn't stand to watch the poor fella' suffer.
At that moment of shock, all I could think of was that my own bladder was now at 150% capacity. Panda Joe's tornado tail was the final blow. There was no saving MacRibbons. There was no reason to even try. The dollar signs for repair were rolling ever higher. Rather than try to rescue MacRibbons, who was so obviously dead, I stood up and said "Wow, Panda Joe really hates Macs."
I then ran to the bathroom to piss, leaving Dr. Mac to clean up the mess.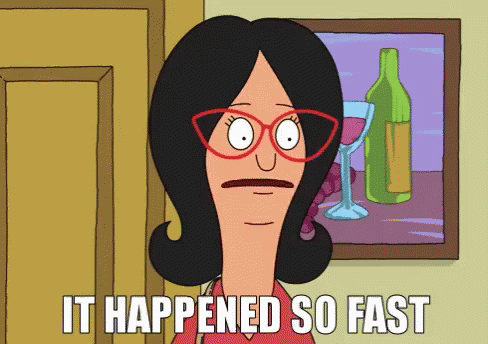 The Resurrection of HiPHoppins
When I returned, I saw Dr. Mac had snapped into action, flipping MacRibbons upside down as though in some sort of Mac Heimlich. He attempted to sop up the carnage dripping out of MacRibbons using a super absorbent cloth. But Panda Joe and I were certain, the motherboard had been compromised (or whatever you Apple-ites call hard drives) because when Panda Joe takes life into his hands, he doesn't go half-tailed.
As far as I'm concerned, MacRibbons had a death wish and Panda Joe and I were determined to help him see it through. Dr. Mac was the only one committed to resurrection.
I googled new laptops on my Samsung phone as Dr. Mac sought out a dry and arid spot in the house, free from wives and dogs, to let MacRibbons fight the good fight in peace. But while MacRibbons fought for his life, I discovered that new, non-Mac laptops are dirt cheap compared to the old days.
So, I said, fuck this 6-year, failed domestic experiment. And my husband said, "What?! Don't be rash, honey." And I said, "I'm not talking about our marriage. I'm talking about the MacRibbons situation." And because the defeat of MacRibbons was significantly less terrible than the defeat of our marriage, Dr. Mac encouraged me to spread my PC wings and take a trip to Best Buy, thus putting to rest Dr. Mac's 6-year reign of IT-knowledge superiority and my fears of being a bad feminist.
It turns out, if someone was going to pick the best date to murder a computer, it'd be over Labor Day Weekend when stores offer significant sales. I'm not saying I whispered this fact into Panda Joe's ears every night for the last 3 months. I would never encourage murder, no matter how much I support feminism. I'm just saying I got a very sweet deal and I have divided my household by introducing a new lady: Rosa HiPHopster.